Company Profile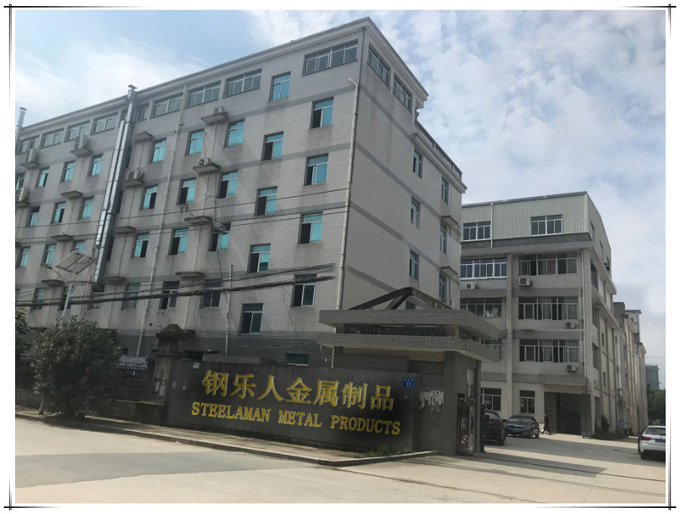 Factory gate
Foshan Steelaman Metal Products Co.,Ltd is located in Foshan,a famous stainless steel distribution center in China,is a group company with more than 10 years history in Stainless Steel field. Steelaman Metal Products integrated the whole industry chain with own factories provide the customers one stop solutions for all kinds of stainless steel screen room divider and Stainless Steel Skirting and all kinds of decorative projects.
With more than 10 years of growth, Steelaman Metal Products have own laser cut machines, die cast equipment, CNC and welding machine and polish machine and Vacuum coating equipment, Electroplating equipment can produce and match big projects from architectural interior decorative products to outdoor big Stainless Steel Sculpture, including stainless steel screen,Room Divider,Stainless Steel Skirting,Wine Cabinet,Flower Vase,Table Leg,Railing,Sculpture,Customized Metal Fabrication, stainless steel coffee table, side table, metal room partition for hotels and homes and fabricated stainless steel accessory and decorative sheet.
The quality of our products originates from a careful selection of the raw material, but the aesthetic component is our strength: the know How of our Team is totally dedicated to development, to offer innovative proposals and the most advanced and performing products.
Thanks to the flexibility and the synergies achieved in decades of experience, we provide a tailored service based on quality and efficiency, which can be completed by after-sale support.The greatest architects and designers all over the world choose Steelaman Metal Products Co.,Ltd as the ideal partner for their projects.
Choose Steelaman Metal Products, Work with manufacturer directly for cost saving, more stable quality control and face to face communication to factory.
Steelaman Metal Products sincerely hope to build long term business relationship with you in the future.
Our Product

Stainless Steel Partition Screen

Stainless Steel Room Divider
Stainless Steel Furniture
Stainless Steel Trim Strip

Stainless Steel Tile Trim
Stainless Steel Shelf

Stainless Steel Rack

Stainless Steel Flowerpot

Stainless Steel Flower Vase

Custom Stainless Steel Products

Stainless Steel Sculpture

Color Stainless Steel Sheet
Decorative Stainless Steel Sheet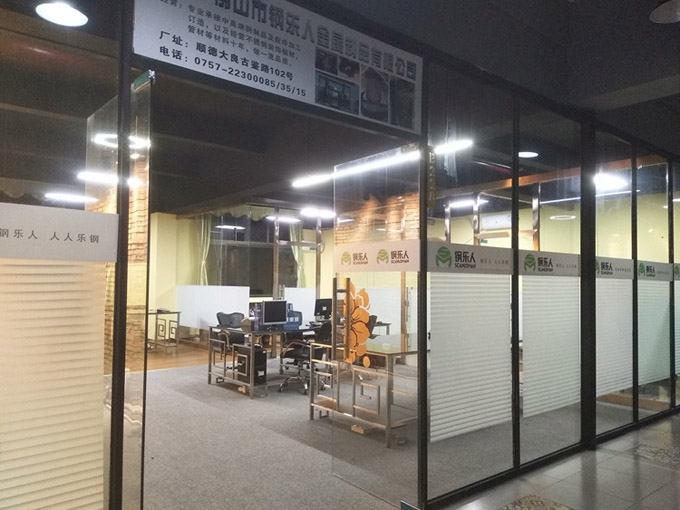 Steelaman Marketing Center
The Factory workshop
Our Service
Q1: Are you a trading company or factory?
A1: We are specialized in SS Room Partition Decorative Metal Screen (products) factory with kinds of surface finished processes.
Q2: Which countries do you export?
A2: Mainly sell to Thailand-Burma-Malaysia-Singapore-Indonesia-America-Russia-United kingdom-Kuwait-Egypt-lran-Turkey-Jordan and more than 60 other countries.
Q3: Do you supply the samples forfree?
A3: Yes, we would send you small samples . Most of models have stock, and also can be customized and it will take some time.
Q4: Do you offer any discounts on your products?
A4: Please have a detailed discussion with our sales team about the price.
Q5: What about the delivery time for the order?
A5: The general model needs about 10-30 days, and the special size and processing need 30-60 working days. It is based on order quantity and demand. Please discuss the details wth our saies team.
Q6: What about the quality control?
A6: Every piece is selected carefully,strictly produced, and produced follow the ISO9000 system.
Q7: How do you protect SS Room Partition Decorafive Metal Screen surface?
A7: We have a high request for our quality, and each plate must have the second layer PVC laser film, one layer is 7C thick, double lays are 14c thick.
Q8: What is the usage of your products?
A8: It is widelyused for elevator and ketchen decoration,Luxury door,wall panel and indoor decoration, advertising board, ceilling corridor, hotel hall, storage rack and kinds of Ⅱentertainment pliaces, etc.
Q9: Do you have any assurance for your SS Room Partition Decorative Metal Screen?
A9: It will have the mill test for quality and material report for each shipment.
Q10: What is your mode of logistics and transportation and howto charge for it?
A10: (1) If you order a large quantity, our mode of transportation is sea transportation.
(2) If the quantity of products ordered is small, our mode of transportation is air transportation.
(3) The specific way can be contacted with our customer service personnel.